Mike Freeman's 10-Point Stance: Tim Tebow and the Real Problem with the Combine
1. The lesson of Tim Tebow
The NFL Scouting Combine is near, and one of the greatest lessons teams and media need to learn, but fail to every year, is that combine results should be regarded with a healthy skepticism. There are few better examples of this than what happened at the combine with Tim Tebow.
This is not to pick on Tebow—indeed, there are plenty of examples of how combine results skewed opinion of a player's football skills—but Tebow remains one of the best cautionary tales of how some teams still do not understand the true purpose of the combine.
Teams sometimes still use the combine to confirm already held beliefs instead of utilizing it as another metric to judge players. In many ways, this is what happened with the Broncos and Tebow.
The famed Florida Gators quarterback entered the combine with a number of questions surrounding him—the biggest being about his crooked throwing motion. But in typical combine fashion, that question was never addressed since Tebow didn't throw. He did throw later at his pro day.
Despite Tebow's decision to not throw, some teams still fell in lust with him because of his other combine stats. He ran a 4.72-second 40-yard dash (fourth-fastest among quarterbacks that year), the three-cone drill in 6.66 seconds (fastest among quarterbacks that year), and his vertical jump was 38.5 inches (best among quarterbacks that year). Tebow went on to impress teams in interviews as well.
Tebow looked better throwing the football at his pro day than he did in college, but it was still clear to me he wasn't skilled enough to be a top quarterback in the NFL. He was, at best, a fifth-round pick. Maybe. That hitch in his throw was not something to be easily ignored.
Unless you were the Broncos, who moved from the top of the second round of the 2010 draft to the bottom of the first, No. 25 overall, to draft Tebow and gave up a third- and fourth-round pick to do so.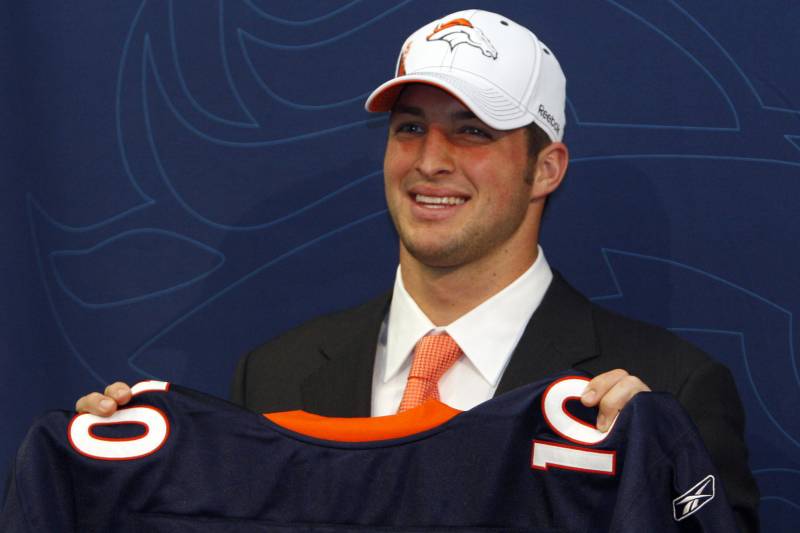 Denver fell in love with Tebow mainly because of the combine. It's a mistake teams say they won't make, and then, inevitably, someone makes it.
Why does this continually happen after all the high-profile blunders? In talking to teams over the years, the reasons are varied. Some genuinely believe a Tebow or Johnny Manziel is gifted. This happens all across sports. Sam Bowie was picked over Michael Jordan.
Some organizations, however, convince themselves a player is worth a high draft pick despite data and film that show otherwise. Then they use the combine to reverse-engineer those beliefs.
Tebow has done just fine without football. Recently, the general manager of the Mets, Sandy Alderson, said he thinks Tebow will leave baseball's minor leagues and join a major league roster.
That isn't how Tebow, or the Broncos, saw his NFL career going. He wasn't supposed to end up in baseball, but here he is.
The combine shapes careers and lives. And for those who use it properly, it provides a valuable piece of data in an ocean of it. Or you could use the combine the wrong way, the way the Broncos did: as a catalyst for one of the worst draft trades in league history.
It was a mistake. History tells us it likely won't be the last.
2. Lamar Jackson is gaining draft traction...as a receiver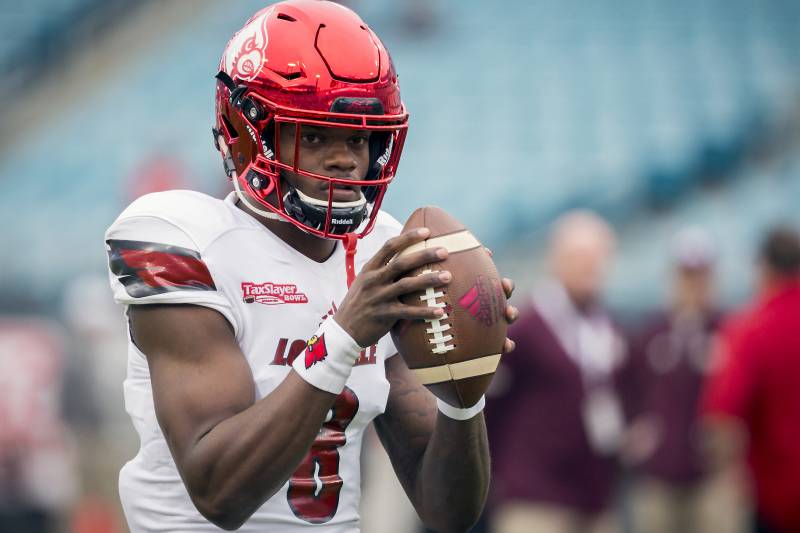 Much of what you will hear in the coming months about the combine and draft are smokescreens. Now that we have that reminder out of the way...
I continue to hear some teams consider Louisville quarterback Lamar Jackson a better prospect at receiver than at quarterback, the position at which he only won a Heisman Trophy in 2016. Hall of Fame general manager Bill Polian made this point recently on the Golic and Wingo show.
Unfortunately, he's not alone in believing this, as I've been told about a handful of teams.
That's likely to leave Jackson with some interesting choices to make. If teams ask him to switch, or work out at receiver, what does he do?
If he says no, because the NFL is at times dumb and rigid, Jackson might be looked at as a malcontent. If he says yes, he gives up on his dream of playing quarterback.
Let's be clear. Jackson is a quarterback, an exceptional one. He is not a receiver. (There are also issues with asking an African American quarterback to switch positions, but I'll get into that more fully another day soon.)
While Polian said Jackson is short, he still stands 6'3" and weighs 200 pounds. He may have a slight build, but Russell Wilson is 5'11" and 215 pounds. Drew Brees is 6' and 209 pounds. And size didn't stop Polian from suggesting on SiriusXM NFL Radio in 2014 that the Browns should consider drafting the 6' Manziel at No. 4 overall.
Size aside, Jackson has the ability to play quarterback in the NFL because, like Wilson or Brees, he can throw accurately from the pocket. In the right offense, Jackson could be an electrifying quarterback.
Here's to hoping some team doesn't screw things up and ask him to switch to receiver.
3. He's worth how much?
Polian touched on another topic floating around the NFL: the future of Nick Foles.
Will the Eagles keep him or trade him? That's one of the biggest questions of the offseason—maybe the biggest.
If Philadelphia decided to plan for a healthy Carson Wentz and ship Foles, what would it want, or get, in return?
On NFL Live, Polian said that if he were Howie Roseman, Philadelphia's executive vice president of football operations, he would not listen to any offers for Foles unless they started with "two ones and two twos."
Teams tell me the most they believe the Eagles would get for Foles is a first-round pick. If the Patriots got a second-round pick from the 49ers for Jimmy Garoppolo, teams think a Super Bowl-winning quarterback is worth at least a first-rounder.
It's possible some team overpays. It's happened before. The Vikings traded five players, three first-round picks, three second-round picks, a third-round pick and a sixth-rounder for Herschel Walker and three picks. The Saints traded their entire draft and then some for Ricky Williams.
So while the possibility exists some team makes a foolish offer for Foles, it's hard to believe anyone will give up what Polian suggested. Not even close.
4. Another piece to the Malcolm Butler puzzle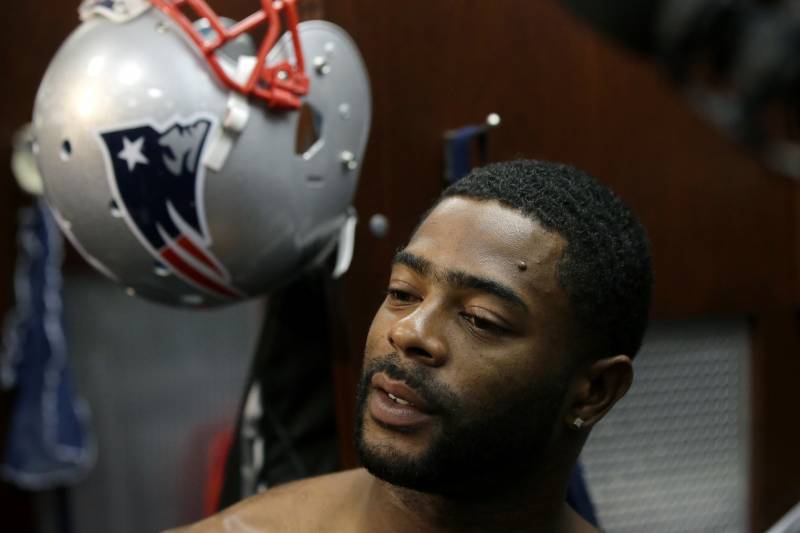 One of the biggest mysteries in recent NFL history was the benching of Patriots cornerback Malcolm Butler in the Super Bowl. It remains an unsolved puzzle.
Coach Bill Belichick has not given a real reason why Butler (the team's best defensive player) was benched, claiming only that, "We put the best players out there and the game plan out there because we thought it'd be the best to win." That catchall explanation has led to plenty of conspiracy theories (that I won't repeat here) about why Butler didn't play.
Teammate Devin McCourty provided some more clues in an interview with NJ.com this week, saying Patriots players knew throughout the week leading into the Super Bowl that Butler wouldn't start. McCourty, a defensive captain for the Patriots, said he was unaware of anything Butler may have done wrong.
That still leaves the question open as to why. And that still doesn't appear to have an answer at this point. The mystery continues.
5. Another two leaks in the NFL dam
Hall of Fame Giants linebacker Harry Carson was as physical and hard-hitting as any player in history. The NFL took its toll on him, though, as Carson has suffered from myriad brain trauma-related issues since he left the game.
Recently, Carson told Sports Illustrated that if he had it all over to do again, he wouldn't play football.
He wasn't the only all-time great to voice his concerns about the game in the past few weeks.
In an interview with CNN, Hall of Fame quarterback Brett Favre mused that someday he may not remember who he is.
Carson and Favre aren't the only players to talk this way. But they are two of the biggest names in the history of the sport to do so. Their words carry weight and reveal that even the best players have been left to wonder if football is stealing the very essence of who they are.
6. Head injury debate hits the Olympics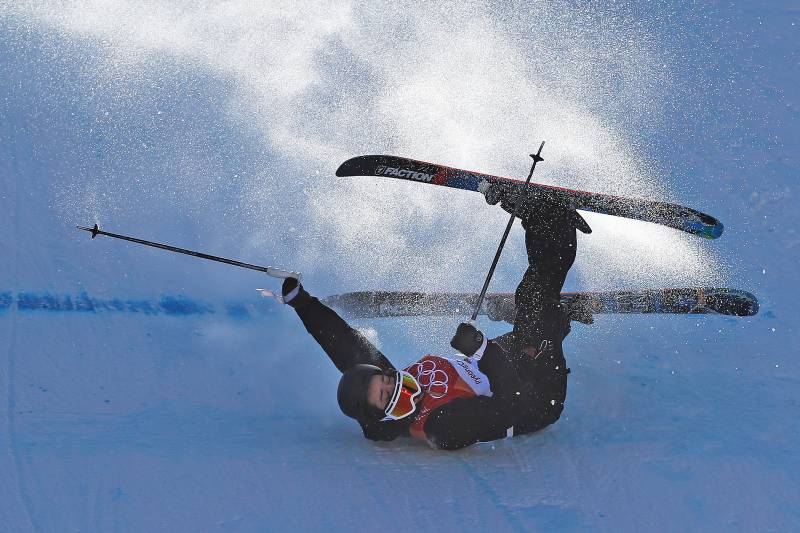 The NFL has been notoriously awful at handling concussions and other brain trauma issues (though it's getting slightly better). But other sports are finding out how difficult it can be to manage the problem.
A stunning story by Eddie Pells of NBC Bay Area detailed how Swiss Olympic skier Mathilde Gremaud, who suffered a nasty fall, appeared to have head trauma symptoms but was cleared by a team doctor and was skiing a short time later (and actually won a silver medal). The situation raised questions about the concussion protocol of the International Ski Federation.
Pells mentions how the sport of skiing has not received the level of scrutiny the NFL has long dealt with. The story also highlights why this issue is so hard to handle correctly every time.
7. What now, Gronk?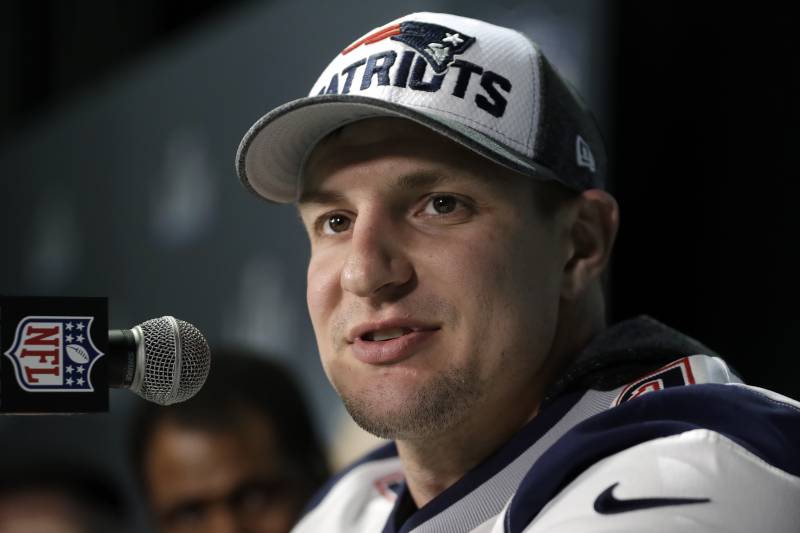 As reports have circulated that the WWE might make him an offer, Rob Gronkowski has yet to announce anything about his future.
So after Gronkowski mentioned during a postgame interview at the Super Bowl that he isn't certain he'll return to play, no one knows what he will do.
So we wait.
8. An expensive addiction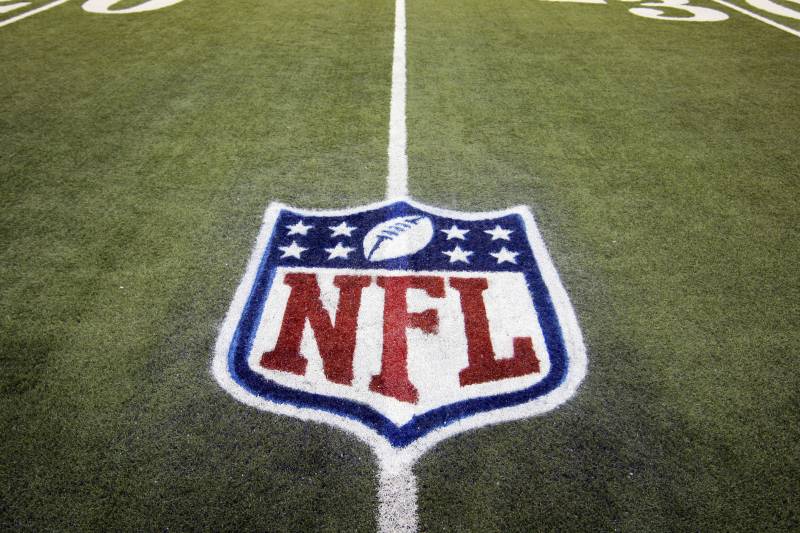 One indication that football remains, to some extent, America's addiction of choice despite falling television ratings is that people continue to pay for NFL Sunday Ticket.
As TV Answer Man noted, DirecTV is raising the prices for the package—a necessary tool for the NFL addict and football journalist alike—yet again.
I'm old enough to remember when the top tier of programming was about $99 a season. Now, with the latest increases, the top package will be $395.94. That's an $18 increase over last year.
But if you listen closely, you won't hear much in the way of anger from fans. At least not yet. Most seem content to satisfy their football cravings no matter the cost.
9. Rae Carruth breaks his silence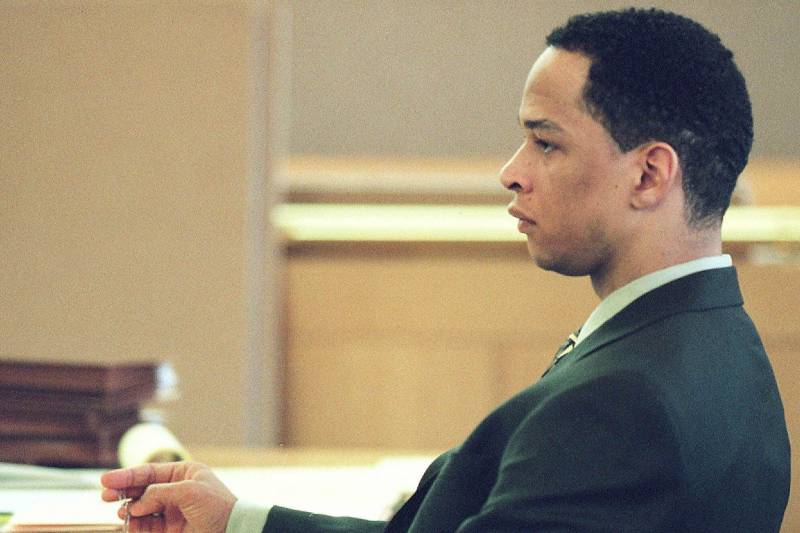 When former Carolina receiver Rae Carruth was convicted of conspiracy to murder his pregnant girlfriend, Cherica L. Adams, in 2001, it was one of the biggest stories in league history. Beyond the sheer horror of the murder, the Carruth tragedy focused a spotlight on players' off-field behavior. The NFL commissioner at the time, Paul Tagliabue, was asked about the topic at his state of the league address during Super Bowl week.
Now, some 17 years later, after not speaking publicly while in prison, Carruth is talking. He did an interview with WBTV in which he said he wanted a relationship with his son...the one who has cerebral palsy because of Carruth's actions.
Carruth will never escape the fact he conspired in a murder, but with him speaking publicly now, and scheduled to be released from prison this fall, his story will again be back in the news, recalling one of the league's saddest chapters.
10. The worst anthem of all time
In the NFL, when it comes to the national anthem, it's about whether you sit or stand. In the NBA, thankfully, it's about the singing.
By now, you've heard the Fergie version of the anthem. (The remix is excellent, by the way.)
It was bad. It was to anthems what Brussels sprouts are to delicious foods. But it wasn't the worst anthem. And no, Roseanne Barr's anthem wasn't the worst, either.
It was, easily, Carl Lewis' rendition.
I've told this story before, but it bears repeating this week. I was covering the game for the New York Times, sitting right next to the bench of the New Jersey Nets, and not far from Lewis, the entire Nets bench was laughing hysterically.
So, Fergie, and Roseanne, you are not the worst. You may have bad-singing-anthem company, but you're not the worst.
---